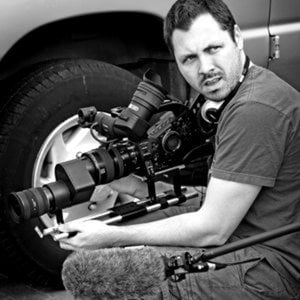 If you're a fan of Short Films, Film Riot and Triune Films an Independent Production Company now based in Texas from a recent move from Florida has Film Riot fans brazing for the next three months, as their "Summer Epic Series," which opened on April 2nd begins their three-month Summer run on their YouTube Channel, Film Riot.
Over the last several months, I have somehow got myself addicted to Film Riot and Triune Films by Ryan Connolly and his crew. Connolly has produced, written and directed numerous Short Films over the last five years – however, I've only been seen three of their recently made films and shown on their Film Riot YouTube Channel in their entirety, "Losses," "Tell," and "Proximity" – all produced written and directed by Connolly himself, Connolly has established himself as an up and coming Writer, Director and Producer of Short Films.
Connolly and Triune Films and the Film Riot crew will showcase a Filmmaker and their current film projects for an entire month on their YouTube Channel, including some behind the scenes footage and outtakes while making of their current Short Film.
Connolly's current project – "U.F.Oh yeah!," casts  Josh Connolly, Ryan's younger brother as a UFO/Paranormal investigator looking for some serious business in discovering the truth behind the realities of UFO's,  while researching a recent UFO sighting, Connolly's character is than paid an extreme visit from a real UFO and ultimately pays the price, of his "rags to riches" Close Encounter with an unsuspecting Unidentified Flying Object hovering outside his cabin, while he research for evidence of aliens and UFO's only to get paid an unsuspecting visit by a flying saucer outside of his cabin, Connolly gives a superb performs in his current starring role, while under the direction of his brother Ryan.
Connolly is a natural-born actor with no real acting experience, but his skills have improved since his many of his acting sketches on his brother's Film Riot Internet Show has gotten him noticed by fans of the channel for his superb performances in some of the skits that are performed on the show and as an actor as a whole.
Triune Films has grown in popularity with Film Riot's fan base over the last five years and they continue to deliver the quality in their weekly Film Riot Monday and Film Riot Thursday shows on the YouTube Channel.